The Van Allen Foundation has already invested €1.6 million in training and projects
Montpellier-Nîmes University Space Centre (CSU Montpellier-Nîmes) is not a training organisation. It hosts students and places them in work situations as part of their internship or study project, or during their research thesis – developing nanosatellites. .
The Van Allen Foundation funds most of these practical training stints..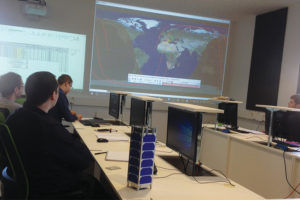 Funding of practical nanosatellite training stints for 60 students
From undergraduate to Master's degrees in all fields, on the following subjects :
Radiocommunications
Mechanics
Interaction radiation/components
Other: integration of AIT satellites, information technology, mission analysis, electronics and materials, etc.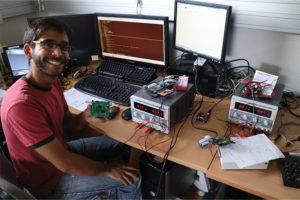 Funding for 6 research theses (3 years) and 2 post-doctorate theses on nanosatellites
Andrey : Evaluation of startracker application for nanosatellites
Irina : Robotic System for ground-based micro-gravity nanosat behaviour emulation
Mathias : Assessment of nanosatellite radiation test methodologies
Raphaël : Platform and methodology of evaluation of robustness on an embedded digital system against space radiation constraints
Vasily : Post-doctorate: Project manager of the Méditerranée nanosatellite project (2012-2017)
Vincent : Cross-layer design of a data-collection architecture for low-orbiting nanosatellites
Viyas : Testing and reliability of memory in a space environment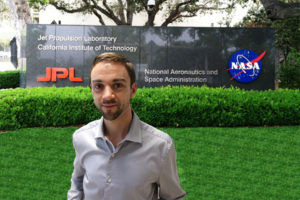 Funding for international mobility: 3 students spent 6 months at JPL/NASA during their theses
Viyas: "a unique experience (…) in this prestigious environment, a thrilling and innovative project (…) unforgettable."
Mathias : "an extraordinary experience, to be able to work at the number 1 space agency…"
Georgios : "a welcoming and very interactive environment (…) you meet people who have worked  on very well-known NASA projects; there are always training courses, seminars… (…) a really magnificent, outstanding experience."