Well-known figures on the Board of Directors: a strategy defined by experts
A Word from the President
"Nanosatellites have opened up a new space era where space engines are conceived and designed differently. Space has become accessible: first, to students, trained in the field, and second, to new industrialists, even those who are not from the space sector and who never thought about it. The Van Allen Foundation was created to draw together all the players, thereby demonstrating that such projects enable Montpellier University to supply skilled human resources, and that young students can learn excellence at university. Our ambition is to make Montpellier University Space Centre an international benchmark centre for nanosatellites."  Michel COURTOIS, President oh the Van Allen Fondation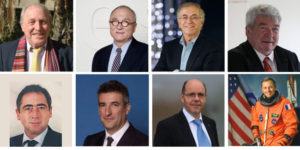 The Van Allen Foundation's Board of Directors includes leading personalities from the top echelons of the international space sector who determine its nanosatellite development strategy.
Michel COURTOIS, President of the Van Allen Fondation, Former Director of CNES Toulouse and ESA/ESTEC, Member of the Technologies Academy
Jean-Jacques DORDAIN, Former Director of ESA

Charles ELACHI, Former Director of JPL/NASA (that sent the Curiosity robot to Mars)
Jean-Claude GAYSSOT, President of the Van Allen Foundation Campaign Committee, Former Minister
Thierry LEVEUGLE, Président de ThiReX Engineering
Franco ONGARO, Director of the ESA/ESTEC (European Space Agency)
Marc PIRCHER, Director of CNES Toulouse, Member of the Technologies Academy
Michel TOGNINI, French astronaut, Former Director of the ESA Astronauts Centre
Ambassadors / Fundraising Campaign Committee
A Word from the President
"The Van Allen Foundation needs the support of all us – entrepreneurs, decision-makers, opinion leaders, scientific experts – who like myself are committed to building a future for young people. A new French nanosatellite sector is up and running, providing new economic and job opportunities. The leading space agencies, industrial leaders and others have their eyes on France and Montpellier. We have to support this initiative together. Like us, give your support to the Van Allen Foundation." Jean-Claude GAYSSOT, President of the Van Allen Foundation Fundraising Campaign Committee.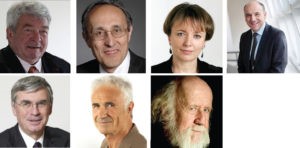 Jean-Claude GAYSSOT, President of the Van Allen Foundation Campaign Committee, Former Minister
Bernard BIGOT, CEO, ITER
Anne BONDIOU-CLERGERIE, Director "Affaires R&D, Espace et Environnement", GIFAS
Christophe CARNIEL, PDG de VoGo
Jean-Paul HERTEMAN, Former CEO, Safran Group
Daniel KUNTH, Director of Recherche CNRS, Astrophysicist
Hubert REEVES, Astrophysicist
Members of the Partners Club of the Van Allen Foundation Partners Club
The Van Allen Foundation has created its own Partners Club, giving companies the opportunity to be part of an information and discussion network and support the nanosatellites of the 1st French University Space Centre. Businesses can join by sponsoring us (tax deductible), the fee is proportional to their turnover.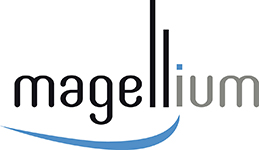 MAGELLIUM has recognised expertise in the field of software engineering and geographical information systems, digital geography, solutions for geographical data production, signal and image processing, and more. MAGELLIUM's expertise was further strengthened when it became part of the Artal Group in 2016: with 300 top-level engineers, this alliance (between a geo-information and imaging expert and an industrial systems software specialist) transformed it into an ISE operating in the fields of image and sensitive data processing and systems engineering on behalf of the aeronautics, defence, space, energy and the environment sectors.  More information +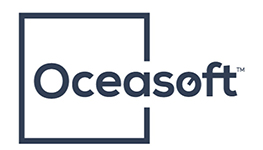 OCEASOFT is a global leader in smart, connected sensors for the life sciences and food processing industries as well as the environment (Industrial Internet of Things). By mastering three areas of expertise: sensors and calibration, wireless transmission and software platform development, the firm offers a comprehensive and verticalised service, ranging from sensors to fitting them in information systems. More information +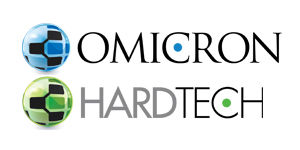 OMICRON has been developing and manufacturing electronic cards and systems since 1982.It specialises in manufacturing, from prototypes to mass production. OMICRON is an industrial partner drawing on a high-quality outsourcing service in electronics, cabling, CmS and EmS (Electronic Manufacturing Services) for the most demanding sectors (medical, nuclear, and military, etc.). More information +

SODITECH is an SME specialising in the integration of mechanical, thermal and electronic subassemblies for the space, research and defence sectors. For more than 25 years, SODITECH has offered leading industrial companies a full range of project management services, from the specification stage to integration. 
More information +