The first mission entrusted to the Scientific Committee will concern the Mediterranean, and in particular the detection of plastic waste present in its waters. The objective of identifying if possible by the end of April 2020, a relevant and feasible solution, within the framework of a nanosatellite mission.
Four submissions have been registered in response to the Call for ideas, under the names RESPOGLI, NEXAFRICA, CAPTAIN and CAPTAIN-RT. However technical incidents (hacking) may have caused the loss of proposals.
Please resend your proposal if yours is not listed here.
Montpellier University partnership foundation, the Van Allen Foundation supports the Montpellier University Space Center where students train by developing nanosatellites.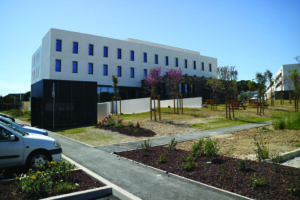 A duo: the University Space Center and the FVA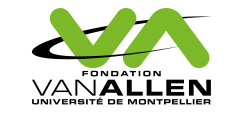 The Van Allen Foundation
The Van Allen Foundation, partnership foundation of the Montpellier University, provides strategic and financial support to the Montpellier University Space Center.
The FVA is chaired by Jean Claude Gayssot, former minister and president of the Sète-Frontignant port.
Its founding members are the Montpellier University and space industry leaders: 3DPlus, Airbus Defense & Space, Expleo, and Latécoère.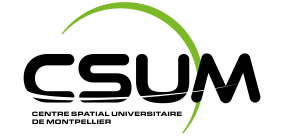 Montpellier University Space Center: CSUM
Montpellier University's technology platform
The Montpellier University Space Center has been developing nanosatellites since 2012.
The complete development of nanosatellites is done by students, during their internships and study projects, and supervised by academics, interacting with industry.
Thanks to the Foundation and the Space Center, the Montpellier University has federated companies and students to create a dynamic ecosystem in the regional nanospatial sector.