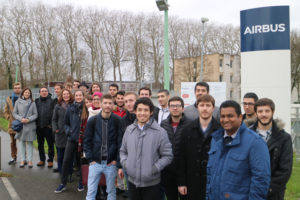 Our students at Airbus Defence & Space
26/01/18
Students of the new Montpellier University CMI ISS course (5-year space study programme) visited the Airbus Defence & Space headquarters in Toulouse. The Van Allen Foundation funded this visit to promote the course and support its development.
Many thanks also to the director of the Space division, Bruno Le Stradic, for welcoming us and taking us behind the scenes of ongoing projects! The students were very impressed and went away more motivated than ever about working in the space sector!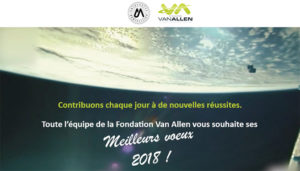 Happy New Year!
01/18
The whole Van Allen Foundation team wishes you all the very best for 2018!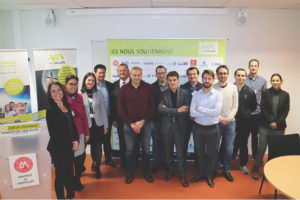 Meetings of the Van Allen Foundation Partners Club
07/12/17
An intense half-day meeting with presentations on the industry and fruitful discussions. It was also an opportunity to present and officially admit two new members: Magellium and Soditech. . More information +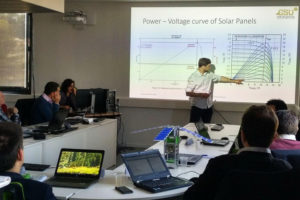 Review of phase B: "preliminary definition" of the triple CubeSat, Méditerranée
06/12/17
The students' progress on this project was presented throughout the day to a panel of experts (engineers from the CNES, Zodiac Data Systems, the Airbus Group, and the former director of ESA-ESTEC and president of the Van Allen Foundation, Michel Courtois). The objective was to obtain validation to move onto the next stage. Internees Jakob (photo), Grégoire and Rodrigo gave a presentation of their work. The review went off well and Méditerranée is set to enter phase C in early 2018. More information.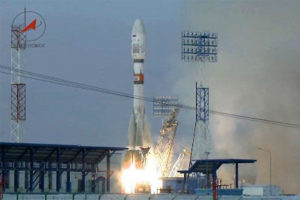 Failure of the Soyuz launch of the Russian microsatellite Baumanets, which carried our payload
29/11/17
The upper stage of the Soyuz launcher is thought to have fired in the wrong direction, causing it to plunge back into the atmosphere and burn up over the Atlantic Ocean with all the satellites it contained.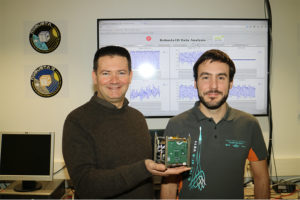 ROBUSTA1B in perfect working order
24/11/17
Already in orbit for four months, it passes over Montpellier 4 to 6 times a day. At each passage, it transmits data to the team at the University Space Centre in Montpellier not only about its own current condition, but more importantly that of its experimental components. They are particularly exposed to radiation as they are separated from the spatial vacuum only by a thin layer of aluminium.