LES GRANDS MÉCÈNES (OUR MAJOR DONORS)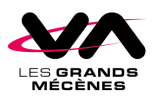 Our 'Grands Mécènes' comprise national and international donors, supporting the Van Allen Foundation and Montpellier University Space Centre projects.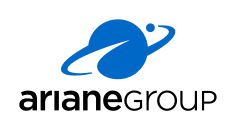 ArianeGroup is the main contractor for the Ariane 5 and Ariane 6 launchers in Europe, responsible for the design and the entire production process, including the marketing by its subsidiary Arianespace, as well as the missiles of the French oceanic deterrent force. The joint venture, co-owned by Airbus and Safran, employs approximately 7,600 highly qualified people in France and Germany.
ArianeGroup develops and provides innovative and competitive solutions for civil and military space launch vehicles, with expertise in all aspects of advanced propulsion technology. ArianeGroup and its subsidiaries enjoy a worldwide reputation as specialists in space applications, equipment and propulsion, and their expertise also benefits other industrial sectors. The Group's turnover in 2020 was €2.7 billion.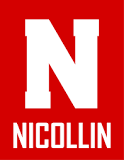 A key player in the environmental sector, the NICOLLIN Group is today the 3rd largest French operator in global waste management.
The Group's identity is built on sound human values in the service of the public interest.
Nicollin's corporate culture is the key to its success and is based on pledges made when the Group was founded by Marcel Nicollin, and developed and refined by his descendants, Louis, Olivier and Laurent.
Commitment, loyalty and responsiveness to our customers and staff.
Being attentive and taking into account the expectations and demands of our customers.
Staff motivation, and belief in the group's values and projects.
Accountability for all, from executives to shop floor workers, the bedrock of respect, trust and team spirit.